You love dogs and the nature? So do we!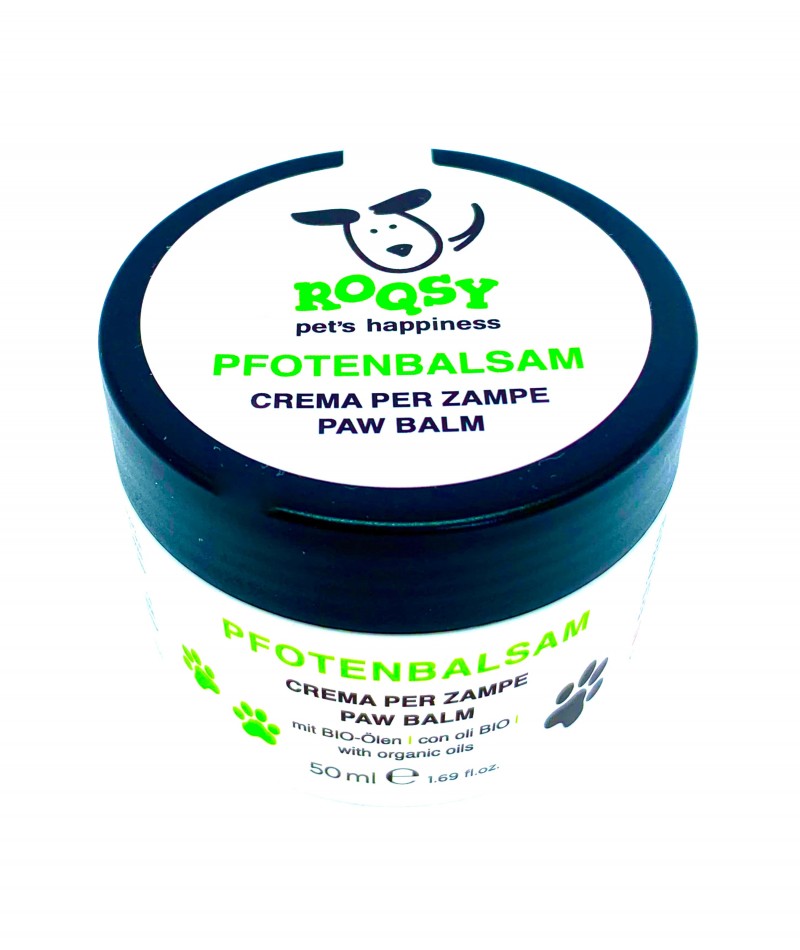 Roqsy - Natural Paw Balm
size: 1 x 50 ml
✅ For velvety paws
✅ 100% vegan + natural + animal suffering free thanks to the exclusive use of renewable raw materials from certified, partly organic cultivation - PETA-certified!
✅ Guaranteed free from silicone oils, parabens, mineral oils, PEGs and microplastics
✅ With valuable organic oils
✅ Absorbs quickly and can be safely licked
✅ Made in Austria / developed and manufactured in Tyrol with Tyrolean mountain spring water and as possible regional ingredients in favour of our nature
✅ The power of the Tyrolean mountains and forests – your dog will feel it and you will see and feel it!
Ingredients: 
organic apricot kernel oil, organic olive oil and organic sunflower oil